New Case-Shiller Index for San Francisco Metro Area
The new S&P Case-Shiller Index for November 2015 for the 5-county, San Francisco Metro Statistical Area was published. According to C-S, home prices continued to tick up a small bit through the autumn market.
Most of these charts track the "high-price tier" of homes (the upper third of home sales by price), which apply best to San Francisco, southern Marin, San Mateo and central Contra Costa counties. However, note that appreciation rates do vary by market area.
At this point, the next real indication of where the homes market is heading will come after the beginning of the 2016 spring selling season (which can begin as early as mid-late February) and sales begin to close in March and April.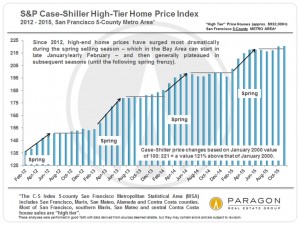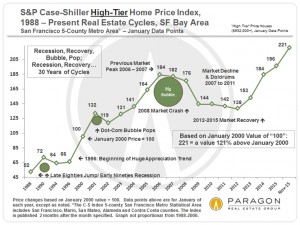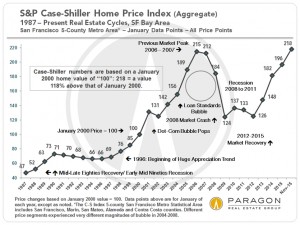 Tags: Christopher Stafford San Francisco real estate prices Terry wright
Categories: Uncategorized