Why Paragon Gets the Job Done!
What percentage of a broker's listings actually close? Paragon comes in #1 among the top brokerages, for both all residential home sales and "luxury home" sales of $1.5m and above, over the past three calendar years. The charts are below. I think they make a pretty powerful statement.
For homes selling for $1,500,000 and above. On a percentage basis, twice as many Sotheby's and PU listings didn't sell when compared to Paragon, and for CB/TRI, Vanguard and AP, it's more than twice as many that didn't sell.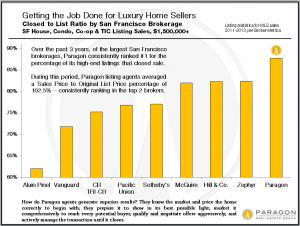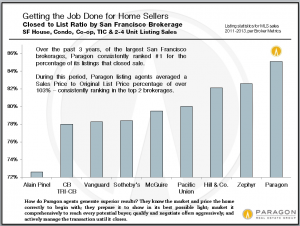 Categories: Uncategorized