San Francisco and 5 of it's Great Romantic Getaways
If you live in the San Francisco area, I'm sure that you are aware of many great getaways in our beautiful city. With Valentine's Day just around the corner, now is the perfect time to plan a nice romantic venture with your honey.
Here are 5 great places that I found to be the top of the line:
The Orchard Hotel – This is a great getaway located mid-way up Nob Hill, right in the pulse of the city. It's only steps away from the Powell Street cable car line and two blocks from the world-famous Union Square.
The Huntington Hotel – This legendary destination is nestled in a fashionable downtown
neighborhood. Perched atop Nob Hill, overlooking Grace Cathedral and Huntington Park, the hotel has immediate access to the California Street Cable Car.
Fisherman's Wharf is a perfect place for a romantic getaway – walking along the pier and going to the famous Pier 30; visit the Wax Museum and eat the world famous chocolate and ice cream at the Ghirardelli Square.
Telegraph Hill is the highest point in San Francisco where you can enjoy breathtaking views of the city by the sea.
The Ritz-Carlton, San Francisco is a well know lover's hideaway and one of the top hotels in the world. Nestled in the heart of our amazing city, it's the perfect escape. Tony Bennett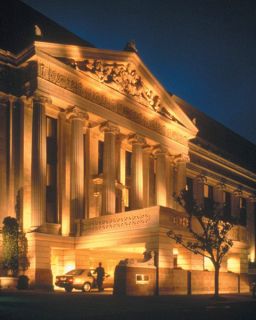 was right when he cooed the ever popular "I Left My Heart In San Francisco" – Where love is alive!
Categories: Local Attractions