Five Key Steps to Making Your Home Sell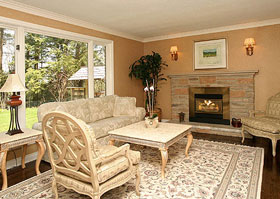 You're desperately trying to sell your home and it seems that every scheduled showing never materializes into anything lucrative. Did you know that most buyers make their decision on purchasing your home within the first 15 seconds of walking in the door?
It's true! And many others have made their decision as soon as they pulled up in front of your home. It's all about first impressions.
Following are some steps that may make good things happen for you:
Number 1: Appearance – from the Outside…and In
If you take a shower you feel clean, right? Well, your house has the same needs as you. Of course not every day; however, if the exterior paint is worn, a fresh coat will do wonders for how your house looks. As for the inside, the same thing applies. If you are a smoker and you smoke within your home, your walls will have a film coating of residual smoke – no different than if you had a small fire within your home. Cleaning this with a wall cleaner will work too; however, you have to make sure that you clean all walls thoroughly or they will appear streaked and look worse than they did to begin with. In addition, a new coat of paint will take away some of the residual odor that you might not realize is there.
Number 2: Clear Our the Cob Webs
Now I don't mean this literally, because I'm sure that you had already addressed that issue if it existed in the first place. But, equally as distracting as cob webs, our normal "clutter" will turn away a potential buyer. So, make sure that any unnecessary items that might be laying around have been put away in an obscure box or storage.
Silly as this sounds, a potential buyer doesn't always look at the rooms with the thought that when they own the home this would go here and that would go there; they look at it as it sits. It's at a point later in time that they begin to imagine how the home would look when they are moved in.
If your driveway or garage floor has unsightly oil stains, it would be a good idea to get rid of them. The same applies to your carpet, area rugs, etc., within your home…even if the rug is leaving with you; make sure that it is totally presentable during the "review" segment of your home sale.
Number 4: The Grass is Greener
Okay, I know…the grass usually isn't greener on the other side; however, when a buyer is looking for a new home, they're looking for that greener pasture. If you have yellow spots in your lawn from whatever reason, a fresh look would do wonders. This can be accomplished by re-sodding the area or by removing the yellowed, old grass and sprinkling some new seed in its place. Make sure to water the new growth areas.
AND…
Setting out some fresh potted plants and flowers and maybe even a new doormat are items that may make your buyer feel even more welcome and invited.
As I said at the beginning of this, it is all about first impressions – the appearance. The next time you come home, take a look at your home like you were the potential buyer. If you would be turned off by its appearance, you can bet your last dollar that any potential home buyers are going to feel the same way.
If you have more questions about staging your home to push it off of the LISTED market and into the SOLD market, consult with your agent or contact a home staging professional.
Categories: Uncategorized