After buying a house, wait a bit on big projects!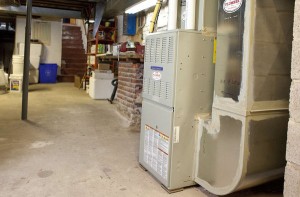 By Alan J. Heavens, Inquirer Real Estate Writer
POSTED: February 16, 2014
Although many buyers these days avoid properties that require major renovation, that doesn't mean they're shunning first-year projects designed primarily to make the houses they do purchase their own.
Even during the real-estate boom, when buyers often had some money left over after down-payment and closing costs, wisdom dictated that you didn't embark right away on anything too extensive. That wisdom still prevails.
If you've owned a house before, you have a sense of how to proceed. If you're a newbie, Jean Wolf, who recently downsized to a 16-year-old rancher in Gibbsboro after 50 years in a large house in Voorhees, offered this advice:
"Let your thoughts simmer a little and live in the house for awhile. Your ideas will probably change.
"Our first major project was removing all window treatments, except for venetian blinds, since some windows were covered with four layers," she said. A new refrigerator and stove, more comfortable flooring, and a patio were among other undertakings.
Jeff Block, an agent with Berkshire Hathaway Home Services Fox & Roach in Center City, said that "if a home is in move-in condition, buyers prefer to wait a year or two, so they better understand how they use the space."
"Of course," he noted, "the danger here is one to two years plus procrastination, as well as being busy, often turns into five-plus years or never."
A priority, suggested Noelle Barbone, office manager at Weichert Realtors' Media office, should be changing the locks "on all exterior doors [and] access codes to security systems and garage-door opener panels."
Sellers are, of course, supposed to surrender keys at closing, but there's always one that might have been provided to a neighbor for "when I'm away" situations that may have been forgotten.
Rich McIlhenny, of Re/Max Services in Blue Bell, said he reminds his buyers to consult their accountant "about deducting interest, points, real estate taxes and possibly moving expenses from their returns for that year."
To help that along, Barbone recommended placing a copy of the settlement sheet in your files, so that everything you need at tax time is in one place.
The best thing buyers can do right away? Start paying down the mortgage, said Martin Millner, an agent with Coldwell Banker Hearthside in Yardley.
"Making extra payments at the outset is a good habit to get into, and will pay dividends in terms of chopping time off the mortgage," Millner said.
Since many a prospective buyer has an inspector going over the properties under consideration with magnifying glass and fine-tooth comb, the obvious after-purchase task is to tackle the checklist.
Harris Gross, of Engineers for Home Inspection, suggests that buyers setting priorities for repairs or improvements start with safety (structural and water-related) and comfort issues (heating, cooling) rather than then cosmetics "such as pink wallpaper, outdated kitchen" and the like.
Does that ever happen?
Said Block: "When they call me to sell their home years later, sometimes they corrected most or all of the inspection items, and sometimes they end up disclosing the exact same list as their inspection report summary of defects."
Barbone and McIlhenny both cited as important getting the heating system tuned if it wasn't done by the seller under the agreement of sale.
McIlhenny recommended that the boiler or furnace be "serviced yearly and radiators bled if it is a hot-water system."
For older systems, contracts are often arranged with service providers of annual maintenance.
But even if the system is brand new, a buyer should ask the installer's name and whether the warranty is transferrable.
If a home warranty was not offered as part of your purchase, buying one "makes sense because it covers items like appliances, heaters and water heaters," Barbone said. "It is $500 well spent."
And don't forget those little things utterly unrelated to repairing or decorating but critical to living in any new place:
"Be sure to file a forwarding address with the post office," said Barbone. "Make yourself familiar with trash-collection days."
Said Millner: "The biggest mistake that buyers make is thinking that after they move into a house, they have to do everything at once.
"Generally," he said, "that is not realistic, and too often, they end up doing nothing."
215-854-2472 @alheavens
Tags: buying san francisco real estate Christopher Stafford and Terry Wright Remodeling after buying a house San Francisco luxury real estate
Categories: Uncategorized