Fall is almost in the Air!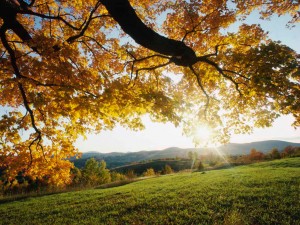 When Spring approaches the words "Spring Cleaning" slip into our thoughts; however, with Autumn approaching, this would be a great time to do some simple "Fall Maintenance" on our homes that will give us some added security and peace of mind. So, start thinking about "Fall Maintenance" and just to help you out, here are a few tips that we came up with that might be helpful:
1.) Review your fire escape plan with your family and inspect and clean dust from the covers of your smoke and carbon monoxide alarms;
2.) Make sure there are working nightlights at the top and bottom of all stairs;
3.) Replace your furnace filter;
4.) Remove bird nests from chimney flues and outdoor electrical fixtures;
5.) Run all gas-powered lawn equipment until the fuel is gone;
6.) Have your heating system checked;
7.) Make sure the caulking around doors and windows is adequate to reduce heat/cooling loss; and
8.) Protect your home from frozen pipes.
We wish you a very safe and wonderful Autumn!
Categories: Uncategorized