Welcoming in Autumn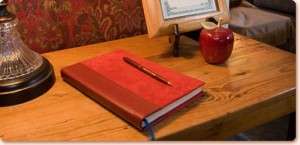 Welcome back!  Hope your Labor Day was fun and safe!  But, now it is back to the grind of work.  And back to return to school for the kiddos.  It's also the season for football, apples, autumn leaves and relief from the hot summer.
Have you ever noticed how some of the coolest things happen in the fall (no pun intended).  Have you ever thought of returning to your High School or College Alma Mater and attending the Homecoming celebration?  Probably not, but if you do, now would be a great time to again get together with old friends or family and at least share some fond memories of those "good old days".  And, now is also a good time to visit some of our local wineries and even an apple farm to enjoy some fresh squeezed apple cider and apple cake donuts.
You know, we live in some of the greatest wine country in the world.  To have the opportunity to share that with our family and friends is the best!  No matter how you choose to spend your autumn weekends, be it a last quick barbeque before the weather is too cold; a football game; a trip to the apple farm or winery; or just relaxing at home, please be sure to be safe.
Categories: Local Attractions