San Francisco Bay Area Appreciation, Surprise, Surprise!
The December Case-Shiller Index was released, still generally reflecting the plateauing of home values from the end of the 2014 spring market through the end of the year. Preliminary indications point to another feverish spring market in 2015, which typically translates into another burst of home price appreciation.
These 2 charts reflect the "high-price tier" of Bay Area house markets, which generally reflects most of the San Francisco, Marin and San Mateo markets.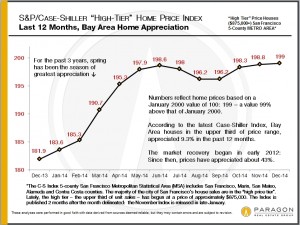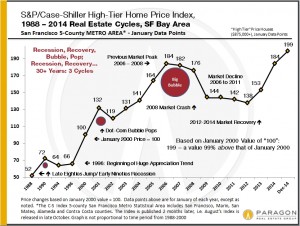 Tags: buying san francisco real estate Christopher Stafford and Terry Wright Prices of San Francisco real estate San Francisco luxury real estate
Categories: Uncategorized