San Francisco Bay Area Real Estate Cycles
Bay Area Case-Shiller Index readings bumped up across the board in May 2015, as delineated in the reports released recently. Last year after its own torrid spring selling season, prices basically plateaued from May through December 2014, before soaring again in early 2015 (see first chart below). We shall see if that happens again through the end of this year.
Note that in the charts below, which are for the 5-County SF Metro Area, that San Francisco itself has generally outperformed the other counties in the metro area, except for San Mateo.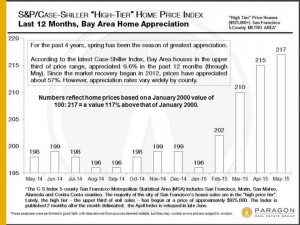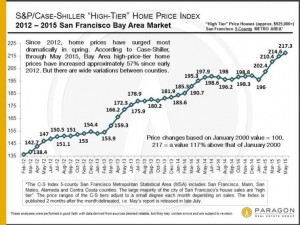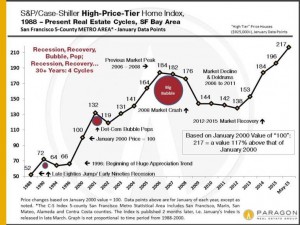 Tags: buying san francisco real estate Case-Shiller Index Christopher Stafford and Terry Wright luxury real estate Prices of San Francisco real estate
Categories: Uncategorized